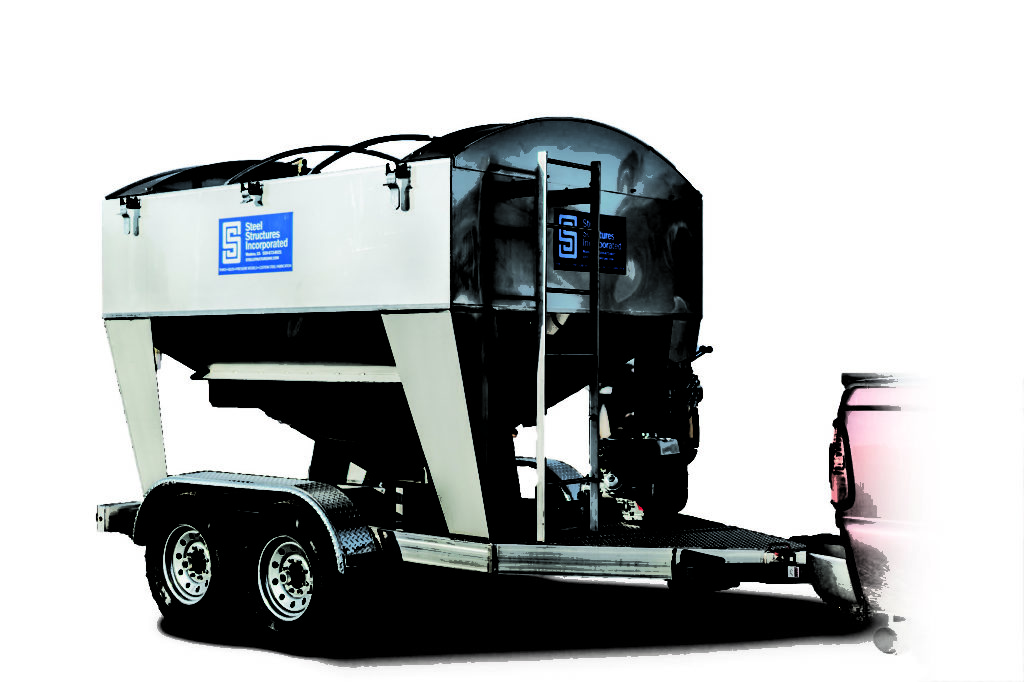 100% stainless from hopper to trailer.
For longer life, better rust resistance & higher durability… all at a value price.
Steel Structures, Inc. (SSI) is raising the bar in performance and value with the introduction of the 7T and 10T: two new fertilizer tenders constructed entirely of rugged 304 stainless steel.
While other manufacturers have built tenders with stainless hoppers, they've cut corners by building the trailers of mild carbon steel. When rust quickly and inevitably disables the trailer, the entire unit must be removed from service for costly repairs or replacement.
At SSI, our tenders are 100% stainless – including the trailers – for maximum longevity, reliable performance and superior return on investment. All with American-made quality, at prices the American farmer will appreciate.
6T TENDER
Specifications:
203 cu. ft. (6 ton) capacity
304 stainless steel construction throughout (hopper and trailer)
15 hp Honda engine
12-ft stainless steel hydraulic drive auger
8" auger with 108" reach
Hydraulic raise & lower
• Auger discharge height clears tallest flotation applicators for less shoveling
Remote stainless steel cleanout door
Safety ports
Rugged construction stands up to dirt roads, ditches & rough handling
10T TENDER
Specifications:
330 cu. ft. (10 ton) capacity
304 stainless steel construction throughout (hopper and trailer)
15 hp (Brand) engine
12-ft stainless steel hydraulic drive auger
10" auger with 102.5" reach
Hydraulic raise & lower
Auger discharge height clears tallest flotation applicators for less shoveling
Remote stainless steel cleanout door
Safety ports
Rugged construction stands up to dirt roads, ditches & rough handling
Custom options available – call to discuss: (559) 673-8021